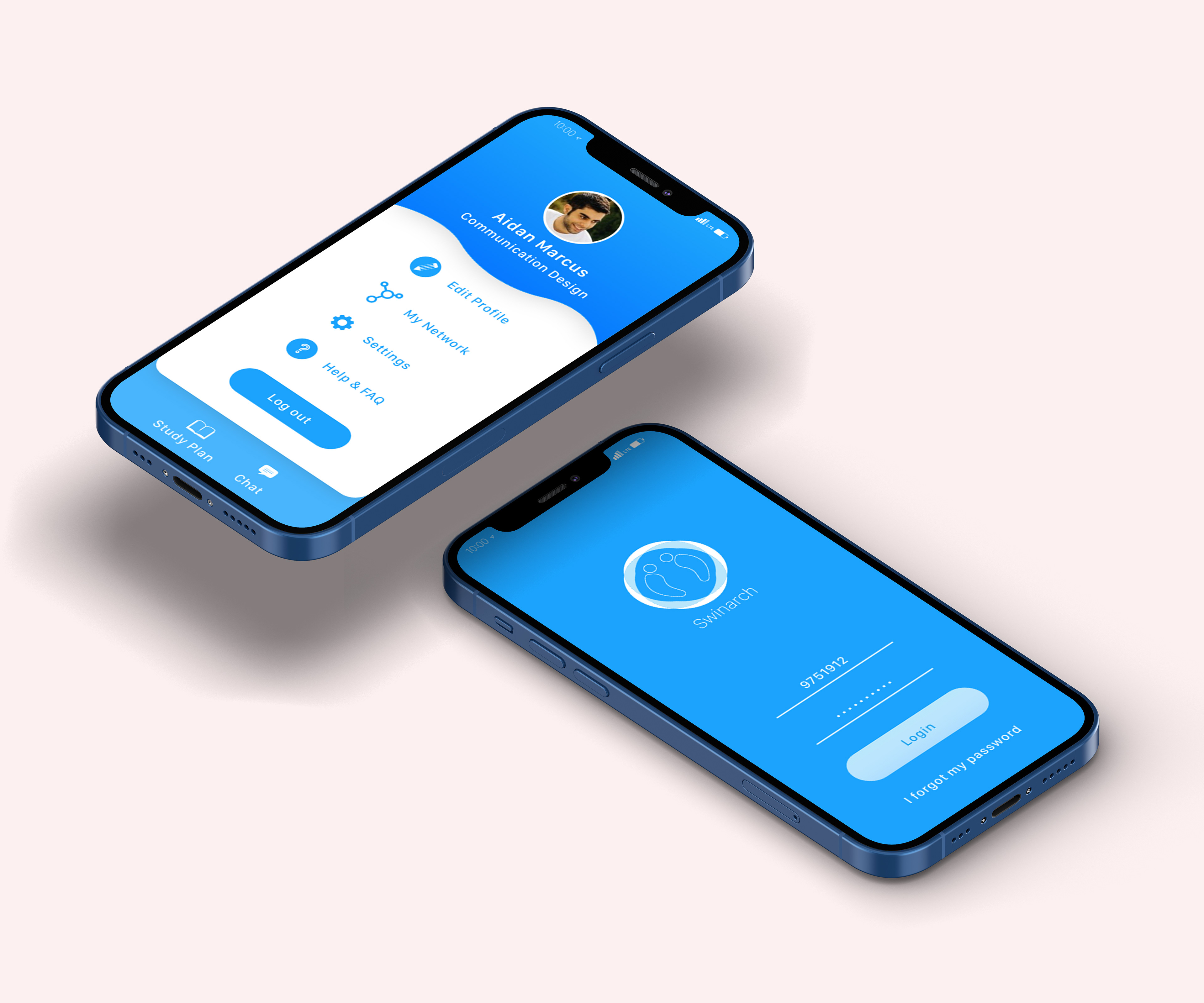 I was challenged to come up with an application for Swinburne students in a design sprint that ran for 6 days. The area I chose as a problem to focus on, was course unit enrolment in relation to preferred career outcome by Swinburne students.  Students often face a dilemma when choosing an elective unit to enrol in and to find which electives are best in line with their interest or outcome from a course.  The underlying issues were that the information shared about the units on the course webpage was unclear, which resulted in students often turning to academic mentors and their peers for information. This posed an opportunity for an application that will solve the issues faced by students.
In order to connect students to the available resources and to gain a better understanding of the unit before enrolling, I came up with an application called "Swinarch". This application provides a review for each unit written by students who have completed that particular  unit.  The students who have completed the electives can share their experience and guide newcomers to take the appropriate unit. This enables new students to connect with peers and senior mentors.  This application will bridge the lack of information for all elective units  and help students choose the best elective for them.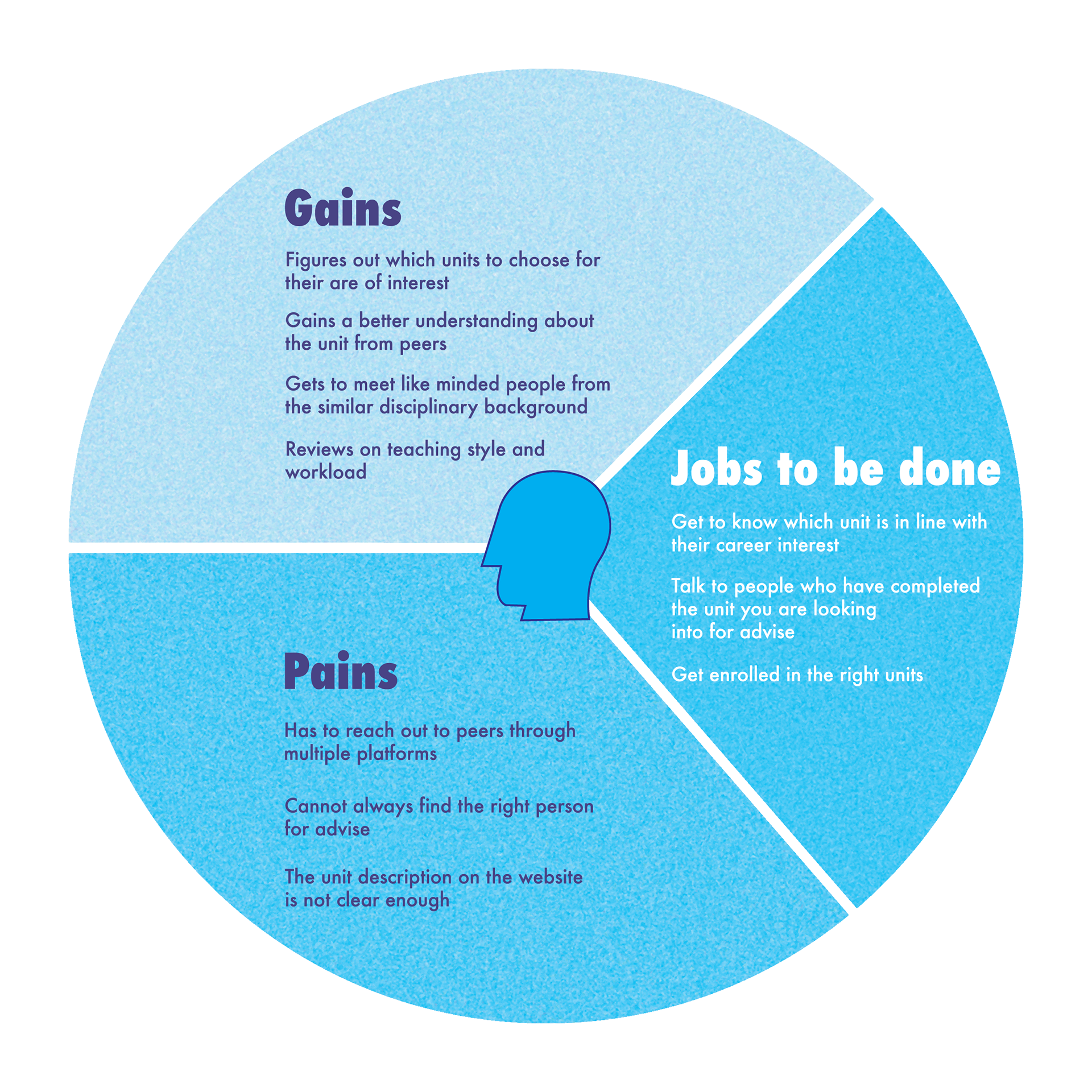 Due to the limited time, I collected data on enrollment struggles  from classmates and peers from Swinburne University, using semi structured interviews and explained the concept. Following the data collection, I pieced together a basic value proposition / user profile that is generic of all data collected. Initial ideation was done through rapid prototyping wireframes in Adobe XD and followed tests with faculties the final product was created.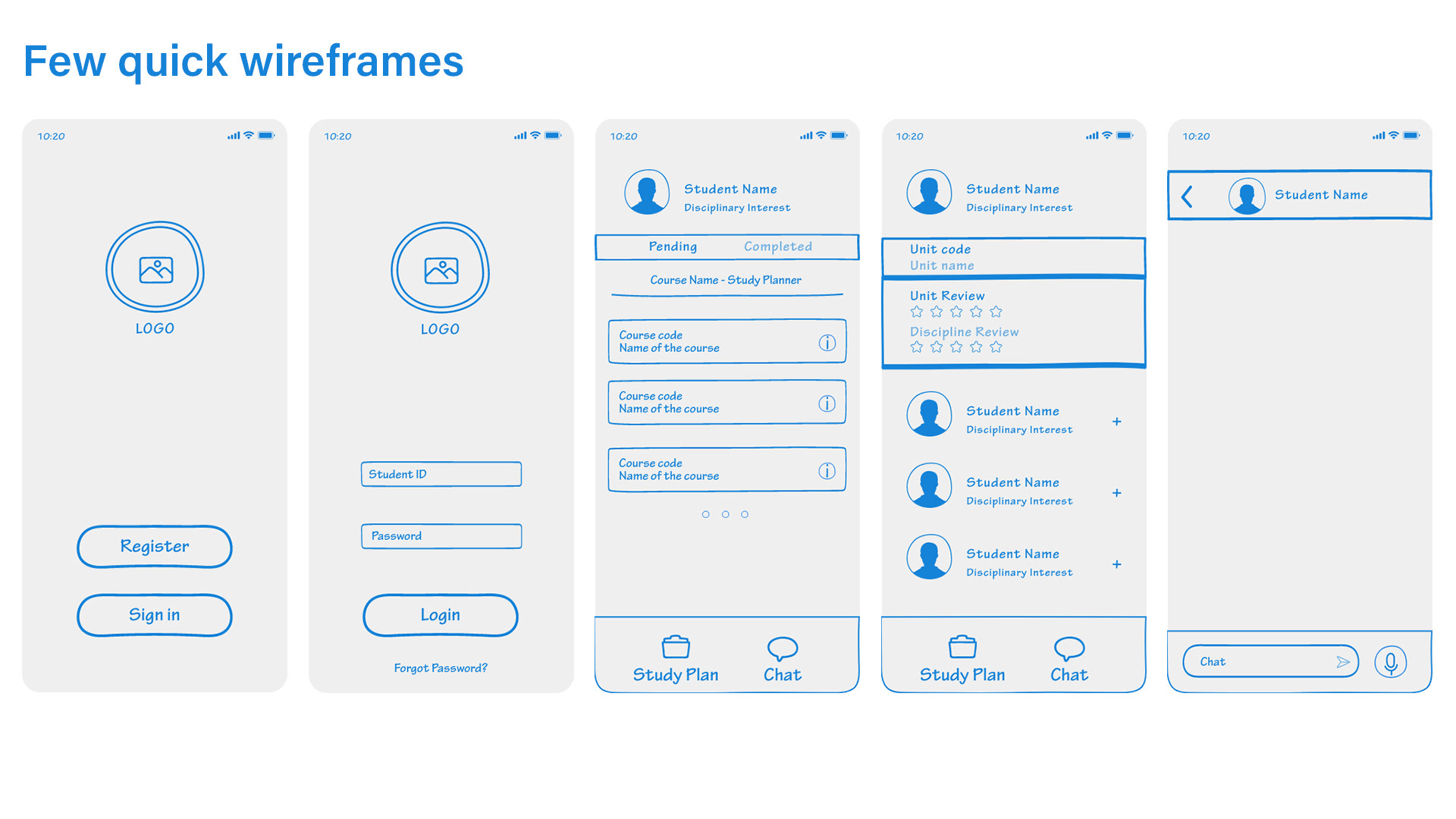 Since the target are students of Swinburne, this application is designed to have a cross integration of the students study plan from the student portal "Student 1". Using their university credentials, students can register themself for this application and they would be able see their completed unit and the remaining unit that they can seek advice on. The peers who have completed these units are displayed on the screen for them to chat and connect with.   The students can filter the list of peers by selecting their preferred discipline e.g: Communication Design Product Design and Industrial design, to seek advice from. This is the core focus of this application "Swinarch".
​​​​​​​
Connecting students with their peers, who have completed particular electives is going to help students enrol in units that are beneficial for their career path. Additionally, this application will provide an opportunity  for them to expand their social and academic network. Thus, the "Swinarch" app removes the pain for students to converse with peers over emails and other platforms, and simplifies their point of contact and advice. Given the use of this application is on the rise down the track, this can be the main portal for enrolled students and their study plan to simplify their enrolment procedure without any administrative team overlooking these applications.