I am a strong skilled, committed, hardworking person. A Graphics, UI/UX and Design Research professional with experience in diverse environments. My flexibility and ability to adapt are some of my distinguishing qualities.         I majored in Communication & Graphics Design which equipped me with various technical, soft, collaborative and leadership skills that fuse with my functional capabilities.
​​​​​​​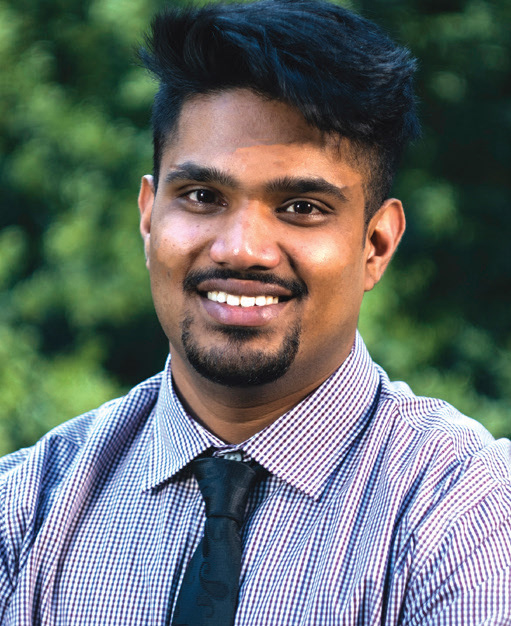 AdCompose Helpdesk Support - ACM
This is a casual contract role in a corporate organization. My role includes, designing, working on material that go to print for the newspapers and handling client requests. I reported to the team manager incase of challenges and shared weekly report of client work. I have acquired professional skills and capabilities such as design communication, client negotiation, prototyping and proposing corporate templates for real estate business. 
This is a casual contract role at printing press franchi
se. As a Graphic Designer and production operator, I worked on designing stationery items, print materials for clients and running multiple printers to complete ongoing orders. This job required me to learn the finishing procedures from lamination, binding, corner trims and preparing files for specific finishes like foil stamping. In my period, I gained experience in running the store, handling new orders, checking of quality of print output and dealing with the customers.
Marketing Lead - Student Representative Council (SRC)
In this organisation, I was tasked to manage the design team and social media marketing and direct email marketing to students. I collaoborated with an another designers to create posts for social media and to improve the branding of SRC, to market events and happenings within SRC to students at Swinburne University. I reported the progress of the marketing team to the executives on a regular basis. I gained knowledge on marketing strategies, team management and executive communications skills in this role. 
Researcher / Designer - Design Factory Melbourne
The Design Factory Melbourne (DFM) scholarship program, runs for a year involving multidisciplinary learnings, global collaboration with other universities, industrial clients and organizations. I worked as researcher with Design Factory Melbourne in collaboration with Ideasquare CERN on Challenge Based Innovation (CBI A3). As a design researcher I collaborated with people from other disciplines and worked on conducting research toward creating innovative design solutions for industrial partners and partnering organizations. I have produced progress reports and presentation on monthly developments, reporting back to the faculties and industrial partners. I have acquired stakeholder management skills and was responsible for conducting interviews, user testing and data gathering.
Mental Health Foundation Australia - MHFA
As a contracted graphic design specialist, is my role included managing the social media posts and designing promotional print and digital materials for events, mental health services and support groups. I worked closely with the executives, developers and contributed to improving their website and public reach with marketing strategies. I have acquired the skills to work with  senior executives and expand my communication and presentation capabilities.
Publication Designer - ByteAlly Softwares
As a publication designer, my role involved working with the developers onshore and offshore to design monthly articles on various technological developments. I gained a deeper understanding in design and copywriting from this role.
While I joined as a trainee junior designer, I was made permanent, within a shortened probationary period due to my exemplary work ethics. Further, it propelled me to undertake training from the client in Melbourne, to enhance the performance of my team. This effort was commended with a letter of recommendation from Fairfax.
My contributions in this role in addition to designated work, included people management, time management protocols, and training my team on English communication. I acquired skills in mentoring, leadership, quality assurance and facilitating workshops.
Interactive Designer - ByteAlly Softwares
This role involved consulting, designing, and producing UX and UI with the help of Sketch and Adobe software.      I acquired professional skills and capabilities such as design communication and client negotiation from the role and sharpened my design skills and inter-disciplinary interactions. 
Swinburne Student 
Representative Council
Postgraduate Representative & Mentor
for
Ansto - Science Week Hackathon
Swinburne Indian Dance Club
Graphic Design support, Social Media Marketing
Swinburne University of Technology, Melbourne
Master of Design, 2019 - 2021
Swinburne University of Technology, Melbourne
Bachelor of Communication Design, 2012 - 2015
Swinburne University of Technology, Melbourne
Diploma of Graphic Design, 2012 - 2013
Adobe Creative Suite: XD, Illustrator, InDesign, Photoshop, After Effects and Dimension
Other Tools: Sketch, Figma, Invision, Blender and Cinema 4D
Graphics/Visual Design, Product

Design

UI/UX, Information Design, Publication Design, Designs for Print, 
Wordpress Design and Content Management
Research, Data analysis/Interpretation, Design Thinking,User Testing, Co-design and Workshop facilitation, 
Writing reports, Papers and Articles
Time Management, Quality Assurance, Client and Stakeholder Engagement, Interdisciplinary Collaboration,
Public Speaking, Teamwork and Team Management
English, Tamil, Telugu and Hindi